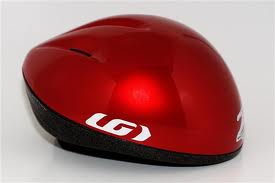 Helmet – A hard shell, CSA approved, hockey or cycling helmet is compulsory for all skaters. Any opening or vent in the helmet should be of a size that a skate blade will not fit into it.
Neck Protector – A full protector (with bib) that covers the neck and upper chest, is cut-resistant and made of Kevlar.
Goggles – safety glasses or equivalent are required for all skaters
Hand Protection – A pair of cut-resistant (vinyl, nylon or leather) mitts or gloves (motocross gloves). No knitted mittens.
Knee Pads / Elbow Pads – Volleyball or rollerblade style, elbow pads are optional
Shin Guards – Soccer type.
Skates – Speed skates are recommended and are available for rent. However, new skaters are welcome to use sharp hockey skates or figures skates with proper ankle support. Skate guards are required.
Clothing – A skin suit is recommended but not necessary. Clothing should allow freedom of movement – comfort and warmth is most important.
Where we attend outdoor meets, skaters may wear any of the required short track equipment if they desire, however, this equipment is not a requirement for long track. Traditionally the long track season takes place on an outdoor oval, so dressing for weather conditions is the most important. Clothing should allow for freedom of movement but also provide warmth.
Skaters usually dress in "layers" (underwear, skin suit, warm-up pants, long sleeve t-shirt, sweatshirt, wind-resistant jacket). A toque, mitts or gloves and face protection are highly recommended. A balaclava worn over the mouth will help to prevent cold air from harming the lungs. Skate covers help to keep body warmth in and toes warm.