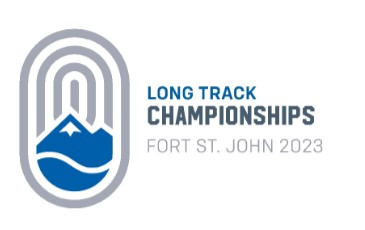 BC Long Track Championship and FUNale Athletes
This meet is the largest Long Track competition in the Province. It is open to skaters from 4 years to 100! Time standards are in effect for the Championship.
January 20 2023 – January 22 2023
Pomeroy Sport Centre, 9324 96 Street, Fort St. John, BC, Canada
Skater List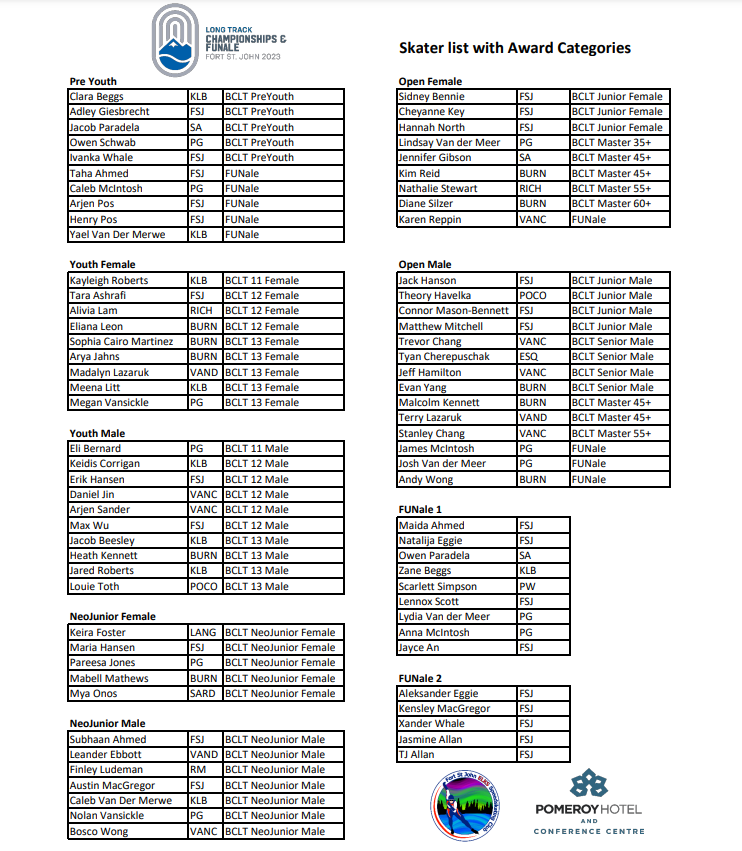 Schedule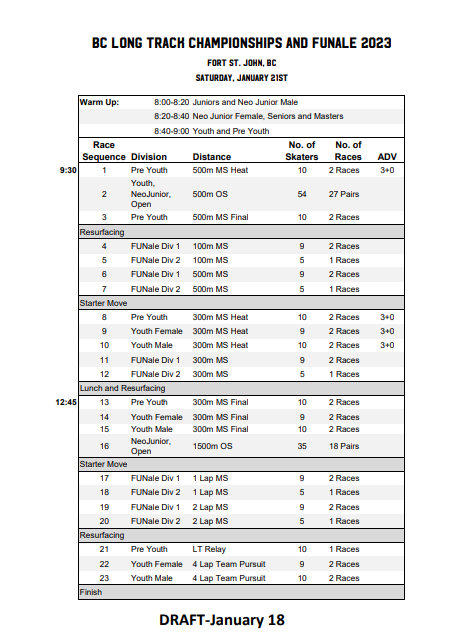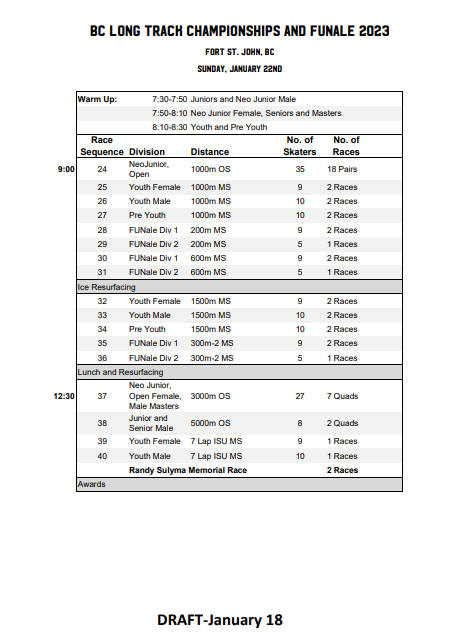 Information
| | |
| --- | --- |
| DIVISION | EVENT |
| FUNale-out of province and all ages | Variety of MS and OS races as per SSC age recommendations |
| Pre-Youth | 500m MS , 300m MS, LT relay, 1200m MS, 1000m MS |
| Youth | 500m OS, 300m MS, 4 lap Team Pursuit, 1500m MS, 1000m MS 7 lap MS |
| Neo-Junior | 500m OS, 1000m OS, 1500m OS, 3000m OS |
| Open Womens | 500m OS, 1000m OS, 1500m OS, 3000m OS |
| Open Mens | 500m OS, 1000m OS, 1500m OS, 3000m OS |
Athletes are encouraged to bring their own armbands but they will be available at the event.
A BCSSA Long Track Academy will be held on Friday January 20th with skating and off-ice training.
Open practice ice will be available to all participants in BC LT Championship from 4 – 6pm on Friday January 20th
Long Track FUNale is an ability based competition designed to maximize age appropriate racing opportunities over two days. It has no time requirements. No results based awards are given for FUNale but there will be skater recognition and sanctioned results will be posted.
Officials, coaches and volunteers are required to register via this link (Coaches should be registered by January 12th)
Further information may be found on the BCSSA Provincial Championship Competition Bulletin
Accommodations
The Pomeroy Group has provided special rates for the events at three (3) local hotels. The details are provided below.

Please note that the Stonebridge Hotel is no longer included in this group.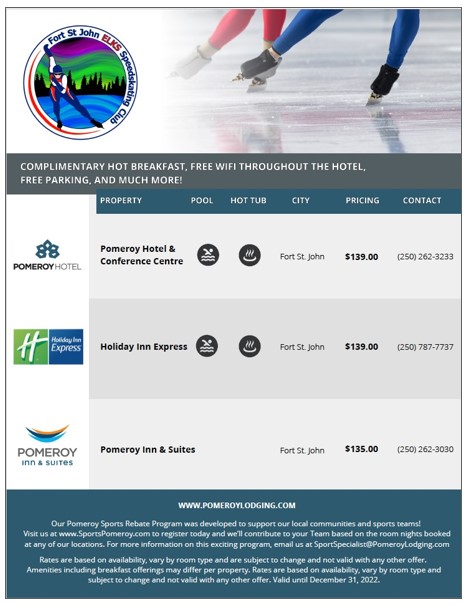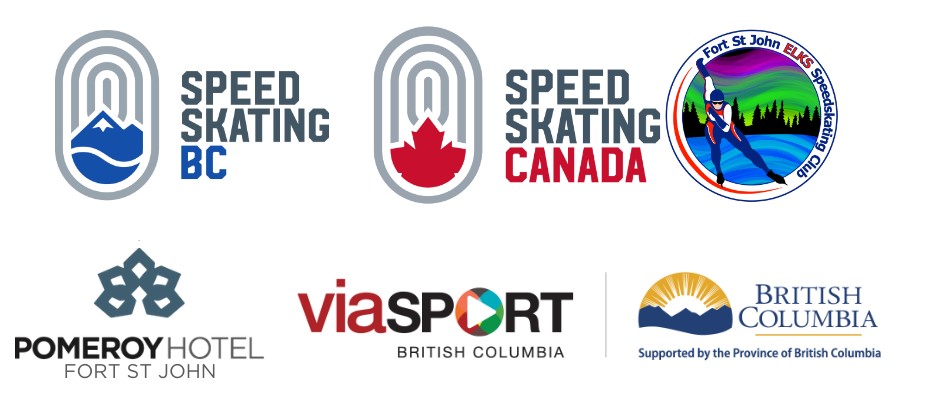 Competition information contact Katharine North fsjelksmeetcoordinator@gmail.com