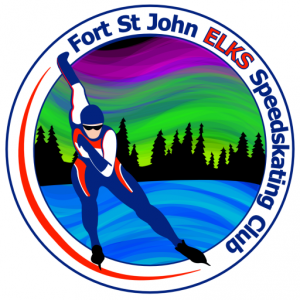 A big welcome to any new club members who signed up at the One Stop Registration last weekend.  If you have any questions please email us at info@fsjspeedskating.com and we will ensure your question gets answered!
To all our club members and executive who helped out with Registration and Equipment, thank you for your help! We could not do it without you!
Monthly Club Meeting – Sept 13, 2017
A reminder that our monthly meeting will take place tomorrow, Wednesday, Sept 13 @ 6:30 pm in the Timing Room (Oval Level at the Pomeroy Sports Center). Monthly meetings are held the second Wednesday of every month. All club members are welcome to attend as our committees would love to see some fresh faces! Our Club is run ENTIRELY by volunteers (coaches included!) so please let us know if you can assist with anything. More information on positions we need help with will be sent out in the next weekly update.
Final Registration Times
ALL skaters must be registered online and have given payment to our registrar prior to getting on ice.  Susie will be available at the Oval for those who have not yet registered on the following days:
Monday, Sept 18 – 6:45 to 7:45 pm
Wednesday, September 20 – 6:45 to 7:45 pm
Sunday, September 24 – 3:45 to 4:45pm
Final Skate Rental Opportunity
If you need to rent skates or purchase safety equipment from the Club, there will be one more scheduled opportunity. Kelli will be available at the Oval on the following day:
Sunday, September 24 – 3:30 to 5:00 pm
Going forward, Kelli will be available on Tuesday from 5 – 6 pm if you need to trade skates or purchase equipment.
Practice Schedules – 2017/2018 Season
Group 3 started their season on September 4. Groups 1, 2 and 4 will hit the ice on Sept 26, and our youngest skaters in the Learn to Skate Group will begin on Oct 3. Attached is a copy of our weekly schedule for this season which includes which ice surface each group will be skating on.  A copy of this schedule has also been posted on the Club board outside the Timing Room.
Soup Fundraiser
Our first fundraising opportunity is Simply Delish Soups!  This was very popular last season, and they are delicious!  Some of you will have received a copy of the soup fundraiser handout and order form at registration.  A copy is also attached to this email and more forms will be posted on the club bulletin board by the Timing Room.  This campaign runs from September 9 to October 24, with expected delivery of orders the week of November 20. You can hand completed forms and payment to any executive member or drop them through the drop box in the door of the Timing Room. If you have any questions or concerns please contact Corrie at (250)785-9370 or
benniebrat@hotmail.com
Orientation Meeting
This year our club will be hosting a MANDATORY Orientation Meeting for parents of new skaters (and our seasoned parents as well if they want a refresher!).  This meeting will go over expectations of both skaters, parents and coaches, will introduce you to some of our Executive so you know who to look for if you have a problem, and even go over the basics of skate care and safety equipment requirements.  A date and time has not yet been set, but we will do our best to schedule it so that it is convenient for everyone's busy schedules (possibly just before or during practices). More details to follow.
Used Equipment for Sale
We would like to make a list of any used equipment you want to sell that can be sent out to club members. If you have skin suits, safety gear (in good condition, no helmets), skates etc please email them to info@fsjspeedskating.com and we will get a list sent out with our next weekly update.
Upcoming Events / Competitions
Sept 16-17 PG Blizzard Kick Start Camp (ST)
Sept 26 Group 1, 2 & 4 Practices Start
Sept 29-Oct 2 Academy North (LT)
Oct 3 Learn 2 Skate Group Practices Start
Oct 21 Fort St John Interclub (ST) – all Groups
Nov 4 Peace River Interclub (ST) – all Groups